CONTACT THE WEBSITE AUTHOR
The Traditional Way - By Post!
Many people who have contacted me in the past have been shown the Gabrielle Ray web pages by a tech savvy friend and do not actually own a computer. For those people who like to correspond the old fashioned way - I have no problem with that. You can write to me at the following address:
H Jaremko (GRAY)
Silvercanvas
Unit 7680, PO Box 6945
London
W1A 6US
UK
If your correspondence is not offering any new information but simply asking questions please enclose postage for a reply.
By Email
As I'm sure you are aware email spam is a big problem these days and so publishing an email address on a website is basically inviting everyone in the world to send spam to you. To get around the problem we have found it highly effective to ask a simple question before revealing the contact email address. This gets rid of 99% of spam. As such we apologise for needing to do this but can you please answer the question below. On receiving a correct answer the contact email address will be revealed.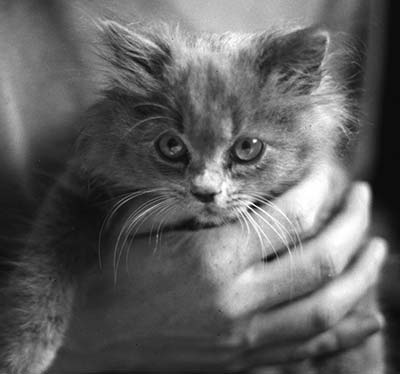 What is in the picture displayed above? Is it: